For an Index of apostle Thomas sermons, click here.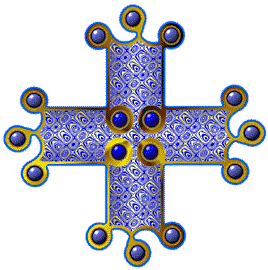 HEMP
Long ago, God planted the Hemp plant. It grew and grew into forests and fields. Soon the Cannibus plant was all over the world. Man did not have fire yet, so he ate the leaves and buds. This gave him a uphoric high like no other. So man revered the plant and trees and worship Hemp as a miracle from God. All the Indians from around the Globe gathered the leaves and gave them to their Shamans (or Medicine Men). Soon they discovered other uses for the Hemp plant. The Indians made strong rope from Hemp and many uses abroad, they ate the hemp plant and made Lepracon popcorn with hemp seeds. Warriors cut down the Hemp plant, with the stalks carving them out making canoes, and soon they wrote their Laws in hemp ink and hemp paper, and had many uses for the hemp plant until civilized man or,Whitey came over. George Washington was a civilized white man. He had plantations of marajuana and used to sit on the banks of the Potomic and smoke "a bit of Hemp in his pipeĒ. The very first President of the United States smoked Hemp. Wow! So what happened to Pot or Cannibus?
Well back in the forties, a communist senator made a movie called "Reefer Madness". Boy this movie scared the shit out of Congress, and they made it illegal to possess, smoke or to have anything to do with.
Bullshit! This is true. There are over 600,000 Pot prisoners in the US alone, to say nothing about other countrys. I am a pot smoker and I am pissed off Ė Itís time that America, (whose first dollars were made with Hemp Fiber) stood up and legalized it in every state. Maybe we can fix the screwed up National Budget. All we have to do to begin with is to decriminalize all
marijuana laws. Allow people to grow it in certain counties of each state to see how it works, and it will work. I have seen the Future and this is how it will be. Wake up America and Legalize Hemp. Donít let some commie bastard get the best of us. OH, by the way Jesus Christ told me in person that He smokes Hemp. Well good luck America and the rest of the world.
LOVE,
You Need it!
Peace
Build an ionizer as tall as a flagpole and make it so it emits
over an area of 1 sq. mi. Build enough to encompass a city.
Like Los Angeles CA. And turn them all on, cycling on and off at
set periods of time when pollution is at a high level. This will
cause airborne pollution particles to ‑ fa1l to the Earth and cause for a lot of dust on cars and people. But this is better than having to breath in the pollution and ruin your lungs. This idea will work and is relatively cheap to operate. I hope someone
uses this idea to stop pollution.
AIDS CURE
1 Donít anal sex anybody! 2 Take Red panax gingseng everyday for the rest of your life. 3 Take 1 tbsp. local bee pollen (twice daily) 4 Take A.Z.T. (B.I.D.) twice daily for 1 year. 5 Get a blood hemoglobin transfusion (twice). 6 Take a cold plunge everyday for I year. 7 Chew I Bud.of Cannibus Sativa everyday swallowing the T.H.C. and your spit and the bud! 8 Use Condoms if you love.
E-mail apostle Thomas
COPYRIGHT © 1995-2002
ALL RIGHTS RESERVED. NO PART/ORIGINAL ART OF THIS PUBLICATION
MAY BE REPRODUCED, STORED IN A RETRIEVAL SYSTEM, OR TRANSMITTED
IN ANY FORM OR BY ANY MEANS ELECTRONIC, MECHANICAL, PHOTOCOPY,
RECORDING, OR ANY OTHER, WORLDWIDE.
© WORDS OF LOVE
PUBL Co. LTD.
P.O. BOX 1322
BUDA, TEXAS 78610-1322
©